An Action Camera Flashlight is an Essential Accessory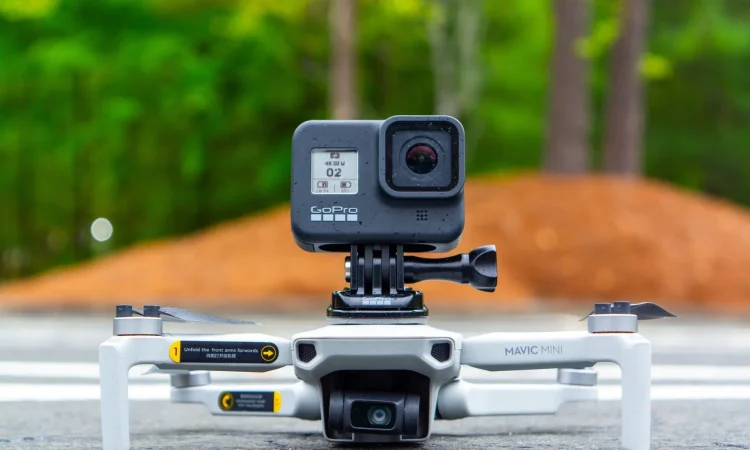 Whether you're filming an extreme sport or nighttime event, an action camera flashlight is an essential accessory. It can help you capture high-quality footage and increase your camera's battery life in low light conditions.
If you're looking for an action camera flashlight, there are many factors to consider. This article will help you choose the best one for your needs and budget.
Lightweight
When looking for a flashlight to use with an action camera, it's important to choose something that's lightweight and compact. This will make it easier to carry around and move from place to place while shooting.
Another consideration is the battery life of the flashlight. You don't want to run out of power while filming, so it's best to find one with a long battery life that'll last you for the duration of your shoot.
You'll also want to consider the lumens of the light. These tell you how bright the beam of the flashlight will be, so make sure to check out that detail when choosing an action camera flashlight.
Long Battery Life
In order to shoot great video footage, you need to be able to use your action camera at night or in low light conditions. This is why an action camera flashlight is a must-have accessory for your camera.
Battery life is an important feature to consider when choosing an action camera flashlight. Some flashlights only last for a couple of hours, while others can last up to seven hours or more without needing to be recharged.
Another factor to consider is the brightness of the light. A brighter flashlight will be better suited for shooting photos or videos in dark or low-light environments.
The VIJIM VL100C LED flashlight supports impressive max brightness of 900Lm and can be used in three different color modes. It has a color rendering index of 95+ and comes with 100 high-quality led beads that give off soft light. It's compatible with a variety of cameras, including GoPro Hero and other action cameras.
Adjustable Brightness
A flashlight for an action camera is an essential accessory that can help you capture high-quality footage in low light conditions. These devices come in a wide range of models and features, making it easy to find one that suits your needs.
A good action camera flashlight has an adjustable brightness, allowing you to adapt the light intensity to the environment you're filming in. This can be important for adapting to different lighting conditions, such as when shooting in a cave or under water.
Best Illumination for your Camera's Lens
Another useful feature is a dimming spotlight, which can extend the life of the flashlight's battery and reduce heat generation. Some flashlights also include a number of different light modes and beam intensities, allowing you to choose the best illumination for your camera's lens.
When shopping for an action camera flashlight, be sure to consider its compatibility with your particular camera model and its size and weight. You'll also need to consider the amount of brightness it offers, how long it will last on a single charge, and its durability.
Waterproof
A powerful flashlight for action cameras can improve the quality of footage you shoot. It can also minimize noise, which makes it easier to capture images with a lower ISO and a higher shutter speed.
It also helps you reduce the amount of ambient light in your camera's sensor, which can increase the contrast of the footage. This can be a useful feature when shooting in poor light conditions or undersea photography.
When selecting a camera flashlight, you should consider its waterproofness. A good model will be waterproofed to an IPX8 rating or higher.
Final Words:
Waterproof flashlights can help you capture crisp footage in dark caves or undersea environments. They're also a great choice for outdoor activities, such as mountain climbing or cycling.
This action camera flashlight is waterproof up to 164 feet, making it ideal for underwater filming. It also features four brightness levels and a strobe mode, making it a versatile accessory for low-light situations.
Tags :
action camera flashlight