Introducing the Solo Stove Pi Prime: A Revolution in Gas-Only Pizza Ovens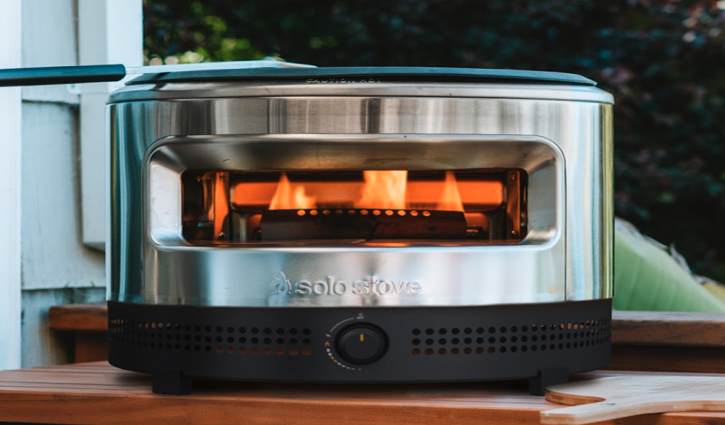 Introducing the Solo Stove Pi Prime: A Revolution in Gas-Only Pizza Ovens
Introduction:
Attention, pizza enthusiasts and outdoor cooking aficionados! Mark your calendars for August 18th, as Solo Stove is gearing up for an exciting new product launch—the Pi Prime! This innovative gas-only pizza oven promises to elevate your outdoor cooking experience with its unique features, remarkable affordability, and exceptional performance. In this blog post, we'll delve into the outstanding characteristics of the Solo Stove Pi Prime and explore why it's set to become a game-changer in the world of outdoor pizza ovens.
Unveiling the Pi Prime: Unmatched Cooking Excellence
Building upon the success of the original Pi pizza oven, Solo Stove has designed the Pi Prime with advanced features that are sure to delight pizza enthusiasts and home cooks alike. The Pi Prime retains the beloved Demi-Dome construction, the Panoramic Opening, and the lightning-fast 90-second cooking experience that made the original Pi so popular.
Introducing the Front-Facing Temperature Control
One of the key highlights of the Pi Prime is the addition of a front-facing temperature control system. This ingenious feature allows you to easily adjust the temperature according to the type of food you're cooking. Whether you're crafting the perfect Neapolitan-style pizza or grilling juicy steaks and flavorful veggies, the Pi Prime's versatile temperature control ensures precision cooking and outstanding results every time.
Streamlined Fuel Design for Convenience
The Solo Stove Pi Prime boasts an updated fuel design, featuring a single gas burner embedded into the bottom of the oven. This smart, self-contained configuration enhances portability and convenience, making it a perfect companion for all your outdoor adventures. Say goodbye to the hassle of juggling multiple fuel sources, as the Pi Prime brings simplicity and ease to your outdoor cooking experiences.
Pi Prime: Unbeatable Affordability and Value
What sets the Pi Prime apart from the competition is its incredible affordability. Retailing at just $299, the Pi Prime delivers exceptional value without compromising on quality or performance. With a price point over $300 less than its wood and gas fuel counterparts, the Pi Prime offers a compelling price-value relationship that is unparalleled in the market.
The Solo Stove Pi Prime is set to revolutionize the gas-only pizza oven landscape, combining innovative features, outstanding performance, and remarkable affordability. Whether you're a seasoned outdoor cooking enthusiast or a casual home cook, the Pi Prime's front-facing temperature control, streamlined fuel design, and budget-friendly pricing make it an irresistible addition to your culinary arsenal.
As August 18th approaches, prepare to experience the magic of the Solo Stove Pi Prime and elevate your outdoor cooking adventures to new heights. Embrace the power of precision cooking, portability, and affordability with the Solo Stove Pi Prime—a true game-changer in the world of gas-only pizza ovens. Don't miss out on this exciting product launch that promises to transform your outdoor cooking experience and create mouthwatering pizzas and delectable dishes for all your gatherings and adventures.
Tags :
Gas Only Pizza Oven
Pi Pizza Oven Solo Stove
Pi Prime
Pi Prime Pizza Oven
Solo Stove
Solo Stove Coupon
Solo Stove Coupon Code
Solo Stove Pi Prime
Solo Stove Pizza Oven
Solo Stove Product
Solo Stove Promo Code
Solo Stove Review
Solo Stove Review usa
Solo Stove Reviews
Solo Stove USA